Date/Time
Date(s) - 12/07/2023
7:30 pm - 8:30 pm
Categories No Categories
The evening will feature three speakers.
Sarah Gain – Mud Tank zircons
   
Sarah Gain is a mineralogist and analytical geochemist with a wide range of experience. She completed an Honours degree in geology at Macquarie University in 2013, with a project entitled The Geochemistry of Gem-Quality Zircons from the Mud Tank Carbonatite Complex, Northern Territory.  She was subsequently employed as a research assistant in the TerraneChron team at the ARC National Key Centre for Geochemical Evolution and Metallogeny of Continents (GEMOC) at Macquarie University. In 2018, she moved to Perth to take up a position as Focused Ion Beam (FIB) SEM Specialist in the Centre for Microscopy Characterisation and Analysis (CMCA) at the University of Western Australia (UWA). After working in the CMCA she took a position a position with the Geological Survey of Western Australia and is currently employed as a minerologist with Fortescue Metals Group, Perth.
Susan Stocklmayer – on Sandawana emeralds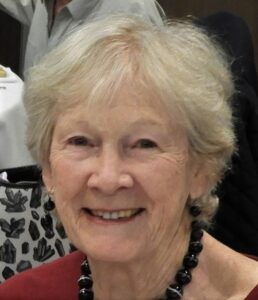 Susan, a London University Honours graduate in geology and qualified gemmologist, has published various papers covering Zimbabwean minerals including emerald and euclase. During the late 1960s and 70's she was employed as the Mineralogist at the Geological Survey in Rhodesia (Zimbabwe) at a time when the emeralds from the Zeus Mine, known as Sandawana emeralds, were in production. Specimens of rough emeralds from the mine, operated by Rio Tinto, were routinely submitted to the Department for examination.  Emerald produced from the mine enjoyed a world standing for their quality and colour. This short talk follows the history from the discovery to the demise of the gemstone mine. Susan has maintained close links with the Gemmological Association in London and is on the board of Examiners. She is currently Keeper of Gemstones for the Gemmological Association of Australia.
Niels Dahl – Rock-forming minerals of Greenland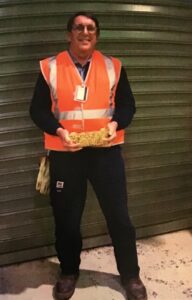 After finishing high school in the town with the most beautiful castle in all of Europe, Frederiksborg Castle, Niels went on to study geology at University of Copenhagen and graduated with a master's degree. Two weeks later, he set foot in Australia because there was no work for him as a geologist in Denmark or the rest of Europe. There was no work down here either in the aftermath of the nickel boom, which he didn't know before arriving. After some months of unsuccessful job hunting on the east coast, he secured a job in Perth as a field assistant with Esso Australia in their minerals department, helping to look for uranium deposits (in unconformity setting and granite-associated). The rest is history. His career has been dominantly in exploration all over Western Australia, chasing many different commodities. Assignments in the Northern Territory and South Australia as well as overseas were also completed.
Wednesday 12 July 2023, 7.30pm
(venue opens at 6.30 pm for socialising and Show & Tell)
WA Lapidary and Rock Hunting Club Inc.
31 Gladstone Road, Rivervale