The Society maintains a library of reference material that includes books, journals and magazines. The material is available to all members to borrow free of charge — NB postage costs apply for country or interstate members.
A catalogue will soon be available for members to view items to make your selection. The items can be viewed and borrowed during the general meetings of the Society that are held at the WA Lapidary Club, or by contacting the Society's Librarian.
The bimonthly MinSocWA Newsletters are available online.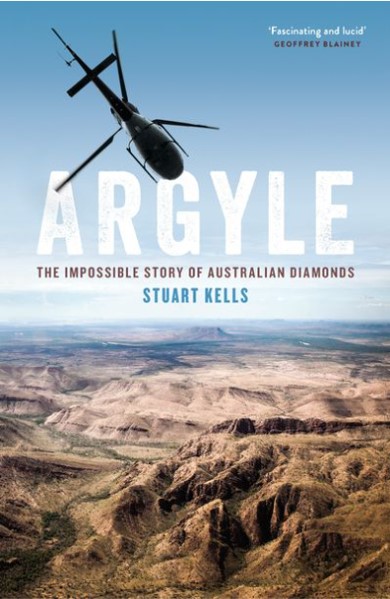 Featured books
A fascinating story of the ups and downs of exploration for diamonds in the remote Kimberley region of Western Australia. Find out how the famed Argyle pink diamonds were discovered and read about the mine's impact and legacy. The book is authored by historian Stuart Kells, twice winner of the Ashurst Business Literature Prize and shortlisted for the Prime Minister's Literary Award.
The book was published on 2 March 2021 by Melbourne University Press. Published as a soft-cover paperback, the book is 320 pages long, and includes detailed notes and a central section with many colour photographs showing illustrating moments from the exploration and mining stages.
You can also read more about the Kimberley diamonds in the MinSocWA May Newsletter – see report on Mike's Freeman talk 'Ellendale: The 'Fancy Yellow' diamond story'.
Perth Joint Mineralogical Seminar — Programs and Reports