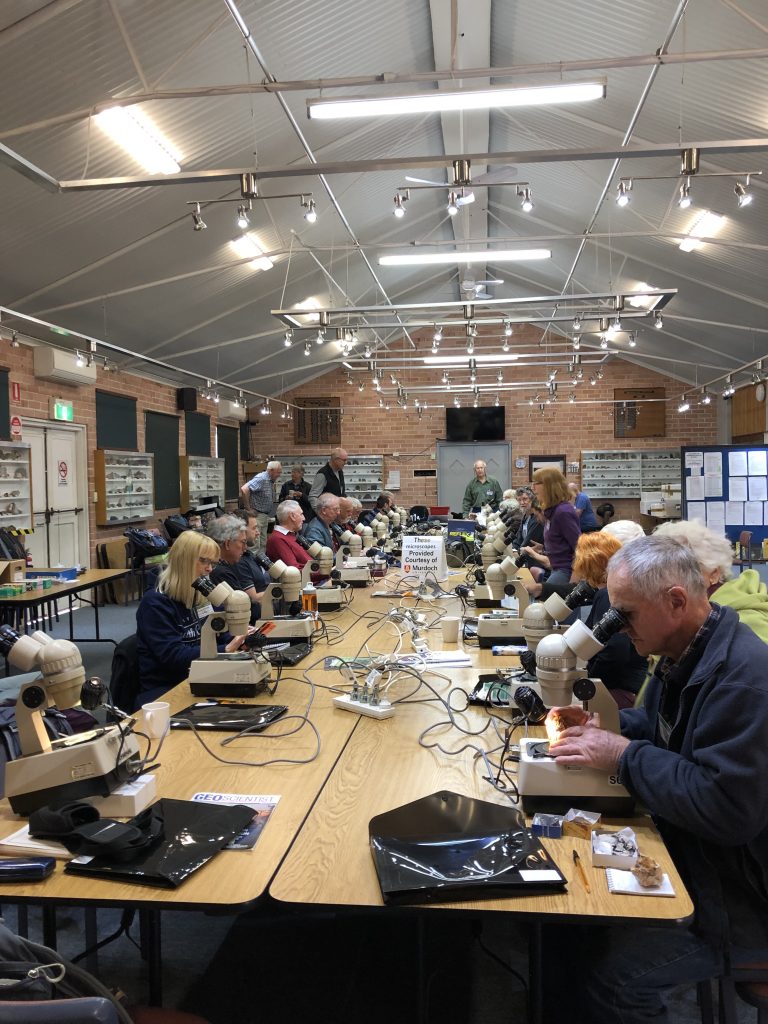 A Joint Mineralogical Societies of Australasia Seminar is held each year. It is hosted by each Australian State and New Zealand in turn. Each seminar has a different theme, selected by the host organization. A micromount session, a mineral market, excursion(s) and a seminar dinner with a mineral auction are traditionally held as part of the Seminars.
2023 Seminar
The 45th Seminar will be held in Tasmania in November 2023. See details here.
Western Australia Seminars
Three seminars were held in Perth in:
The next seminar to be held in Perth is scheduled for 2027.
If you have any suggestion for a theme for the 2027 Seminar, please email us. A list of all previous seminars' themes is provided.
Sponsors acknowledgment
Thanks to the many sponsors that have supported our 2019 seminar: